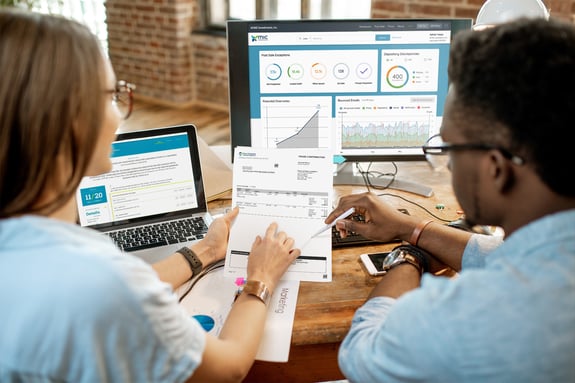 SOLUTIONS
Built on the most advanced technologies, Mediant solutions go beyond what others in the industry provide. Our expansive platform covers all aspects of investor and client communications.
Investor communications for brokers, banks and investment managers
Mediant enables brokers, banks and investment managers to effectively manage all potential touchpoints within the investor communications lifecycle—from proxy statements and prospectuses to voluntary corporate actions.
Proxy solutions for corporate and fund issuers
Mediant streamlines proxy and other shareholder meeting events by managing and centralizing communications for all parties and fulfilling and distributing proxy materials.
Account reporting
Mediant's flexible client communications solution creates, generates and supports the distribution of content—including statements, trade confirmations, 1099 tax forms, Forms ADV, client letters and client relationship summaries—across multiple delivery channels.